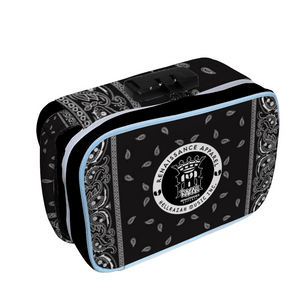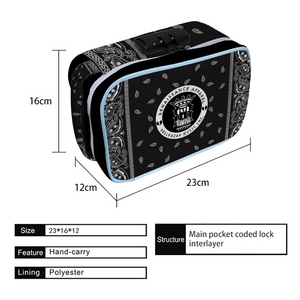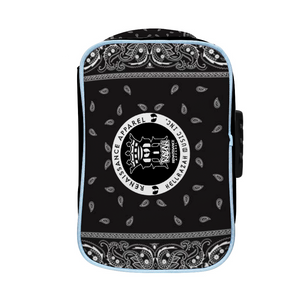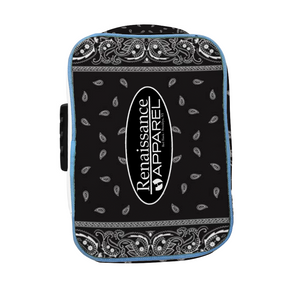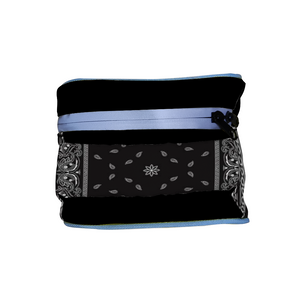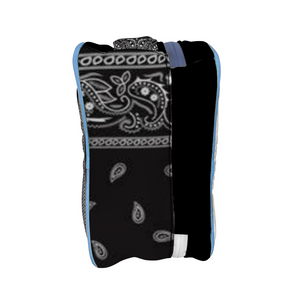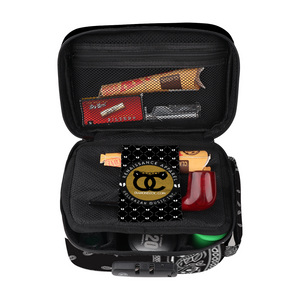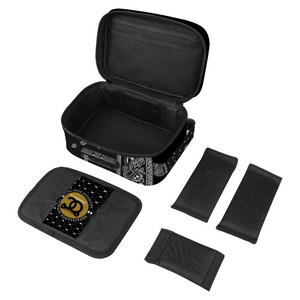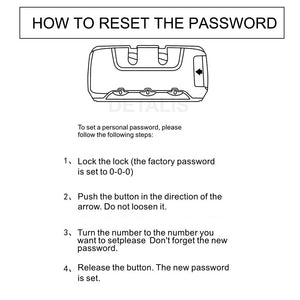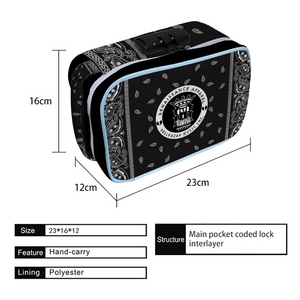 Renaissance Apparel Combination Lock Cigar Bag Zipper Closure
Black Bandana Renaissance Apparel Combination Lock Charcoal Cigar Bag With Zipper Closure
· [Material]:  Polyester + Active charcoal
· [Size]:  23cm x 16cm x 12cm (9.1" x 6.3" x 4.7")
· [Print Technology]:  Thermal transfer print
· [Print Position]:  All over print
· [Type]:  Cigar case
· [Occasion]:  It's a premium custom cigar bag with 3 digits combination lock, and it has active charcoal layers inside to absorb odors.
About this Item
· Solid material
This is a cigar bag made of sturdy and wear-resistant polyester. It is a zipper closure design with a combination lock.
· Sturdy with large storage
This bag has multiple slots inside to keep your cigar & belongings organized. The active charcoal packs can absorb the smells and remove the odors efficiently.
· High-quality printing
This bag supports an all-over print design, which allows you to customize it from the strap to every of its panel.
Please allow 4-5 weeks for delivery from the time of the order as these are custom made.