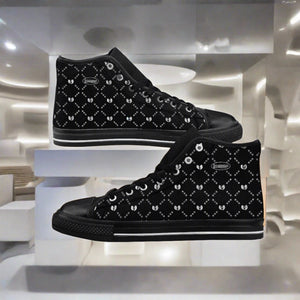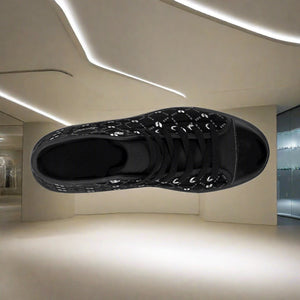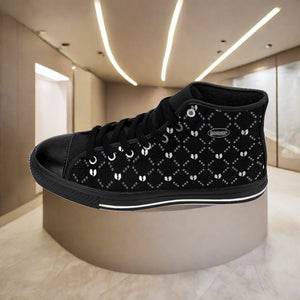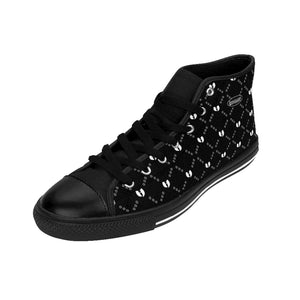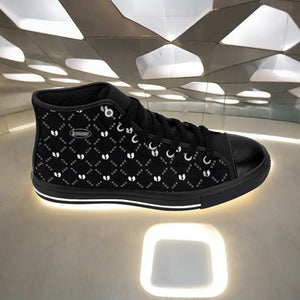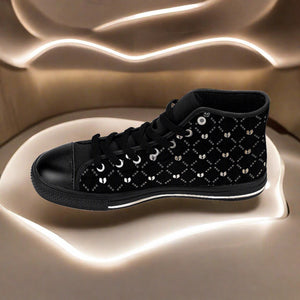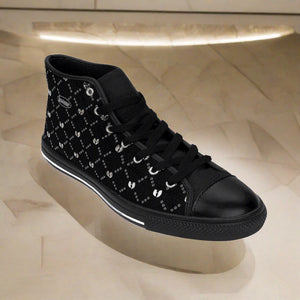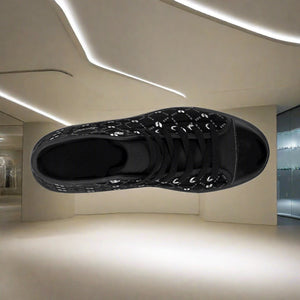 Genuine GGO White on Black Men's High-top Sneakers
|   | US 6 | US 7 | US 8 | US 9 | US 10 | US 11 | US 12 | US 13 | US 14 |
| --- | --- | --- | --- | --- | --- | --- | --- | --- | --- |
| EU size | 38 | 39 | 40 | 41 | 42 | 43 | 44 | 45 | 46 |
| UK size | 5.5 | 6.5 | 7.5 | 8.5 | 9.5 | 10.5 | 11.5 | 12.5 | 13.5 |
| Heel to toe (inside), in | 9.73 | 9.97 | 10.24 | 10.48 | 10.75 | 11.03 | 11.26 | 11.54 | 11.82 |
| Width, in | 3.71 | 3.78 | 3.82 | 3.86 | 3.94 | 3.98 | 4.06 | 4.18 | 4.26 |
Created by Diamondz for Renaissance Apparel. Official HellRazah Music Inc. Clothing Line.
Ghetto Gov't Officialz - HRMI High Top Sneakers
Fashion sense has no limits! These extremely comfortable high-top canvas sneakers are made to last and to impress - a truly original way to express oneself and inspire new fashion trends on the go.
.: Made of 27.87 oz. Nylon canvas
.: 6-14 US sizes
.: 5" calf height
.: Durable rubber outsole
.: Black inside interior
.: Runs smaller than usual, suggested to size up
.: NB! Not suitable for fine prints due to base canvas material